"The first thing you should know about me, is that I am driven by passion. I am passionate about traditional tasty gin; being organic and charity. These are the core values of Graveney Gin"
-Victoria Christie - Founder and Distiller
Personalised, Certified Organic and Nano Batch
Inspired by the pure passion of gin, Graveney Gin was created. Using a small but perfectly formed 30L Copper Still which produces 30 Organic bottles per batch, Graveney Gin is a truly handcrafted spirit of uncompromising quality produced in Tooting.
The great thing though about each small batch produced & using fresh botanicals is, you will receive a slightly different batch from other giving it authenticity but each being just delicious.
Organic Botanicals
"Wheat Based Neutral Grain Spirit, Juniper berries, Angelica, Orris root, Pink grapefruit peel, Fresh orange, Boabub, Goji Berries"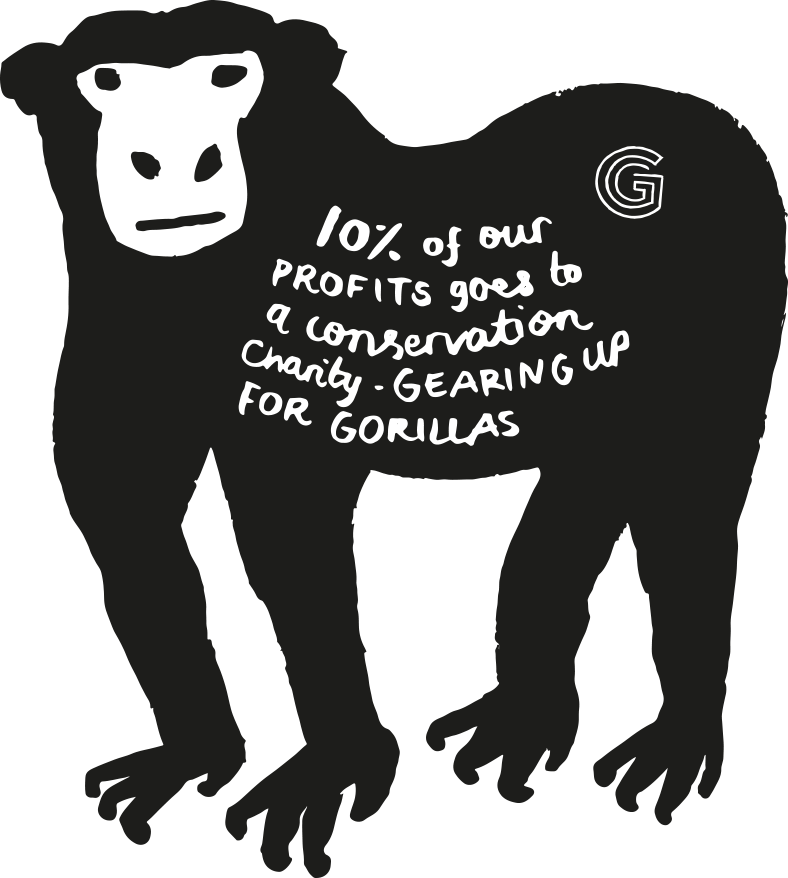 Gearing up for gorillas
£7000 donated so far
Graveney Gin gives 10% of all profits to a conservation charity called Gearing Up For Gorillas. This 100% non profit charity protects, educates & care for the rare mountain gorillas in Virunga National Park, Eastern DR Congo including the rangers who dedicate & risk their lives to look after them.
Graveney Gin and tonic served with a large slice of pink grapefruit